In the past, offices typically used a cookie-cutter design. They came with walls in an eggshell color, fluorescent lights that left everyone looking unattractive, and cubicles for workers. Today, with the help of an office design service, every business can have a bright, open space that boosts morale.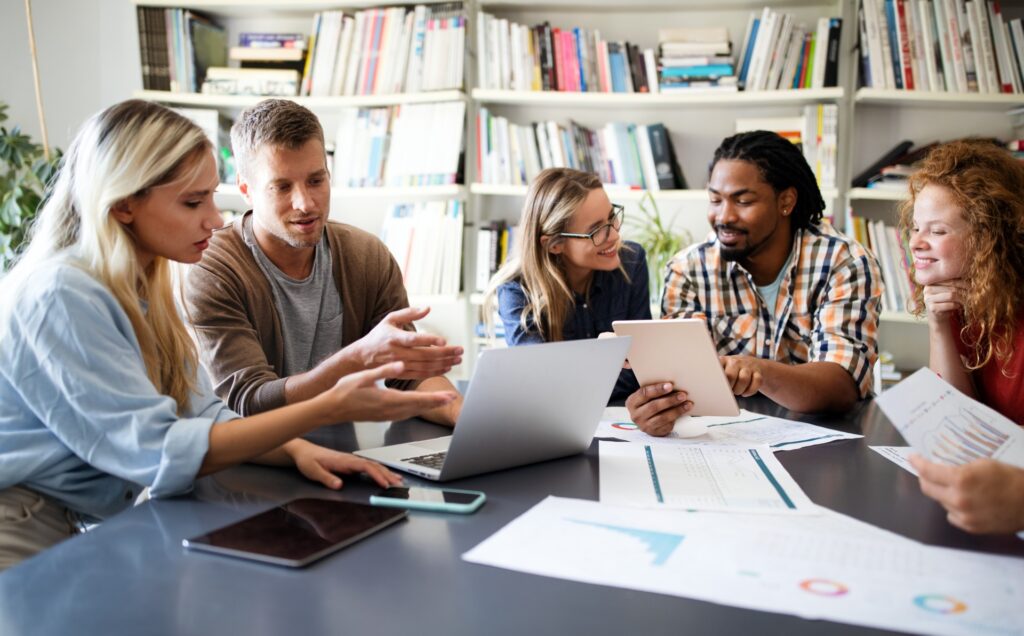 However, many business owners need help to create a space that employees love. For this reason, they turn to office design services. They want an attractive office but also want to know why they should spend a lot of money to achieve that goal. What benefits might a company see with modern office design?
An Increase in Productivity
Unique workspaces increase employee focus and productivity. Many companies moved to coworking spaces in the past to save money. They didn't want to spend money installing cubicles for individuals and opted for a large open area. However, workers need privacy at times.
Today, employers need to create open spaces where people can collaborate on projects while also providing areas where workers can go when they need to concentrate and focus. When a company successfully combines these two types of spaces, worker productivity goes up.
Healthy Employees
People need natural light to thrive, and office designers recognize this. Employers often want to increase the amount of light in the workplace to reduce the need for artificial lighting and save on energy bills. However, natural light provides a benefit they often overlook.
Cornell University's Department of Design and Environmental Analysis reports optimized natural light in the workplace leads to 63 percent fewer headaches in workers. Furthermore, they are 56 percent less drowsy and experience 51 percent less eyestrain.
Better Talent
Younger generations reject the traditional office environment, and employers must recognize this. In a few years, these individuals will account for most American workers. To attract talent, business owners must create workplaces that offer flexibility and feel like home. Providing this environment gives them an edge over competitors still making use of traditional workplaces.
Less Stress and Anxiety
Four out of five American workers experience work-related stress today. This stress reduces productivity, can negatively affect employee relations and lead to stress at home. While changing the office design won't reduce stress, it makes it easier for employees to cope with it. For instance, creating a workspace filled with plants and water features along with other natural elements will soothe this stress and anxiety. Experts refer to this as biophilic design and it differs from sustainable workplaces, although many people confuse the two.
The biophilic design focuses on the connection between humans and their environment. This office design minimizes employee absenteeism while increasing productivity. Employee engagement goes up, and the employer saves money.
Now is the time to reconsider your office design. Many employers put this task off as long as possible only to find they have done harm to their business. With the help of an office design team, you can have a workplace your employees love and presents the right image for your business. Learn more today about how working with a professional office design team will benefit your organization.