Modern manufacturers have diverse needs when it comes to their machinery. Those requirements vary based on numerous factors with some of the most common being the types of materials being used in their manufacturing processes, the amount of space they have to work in, and the surrounding environment.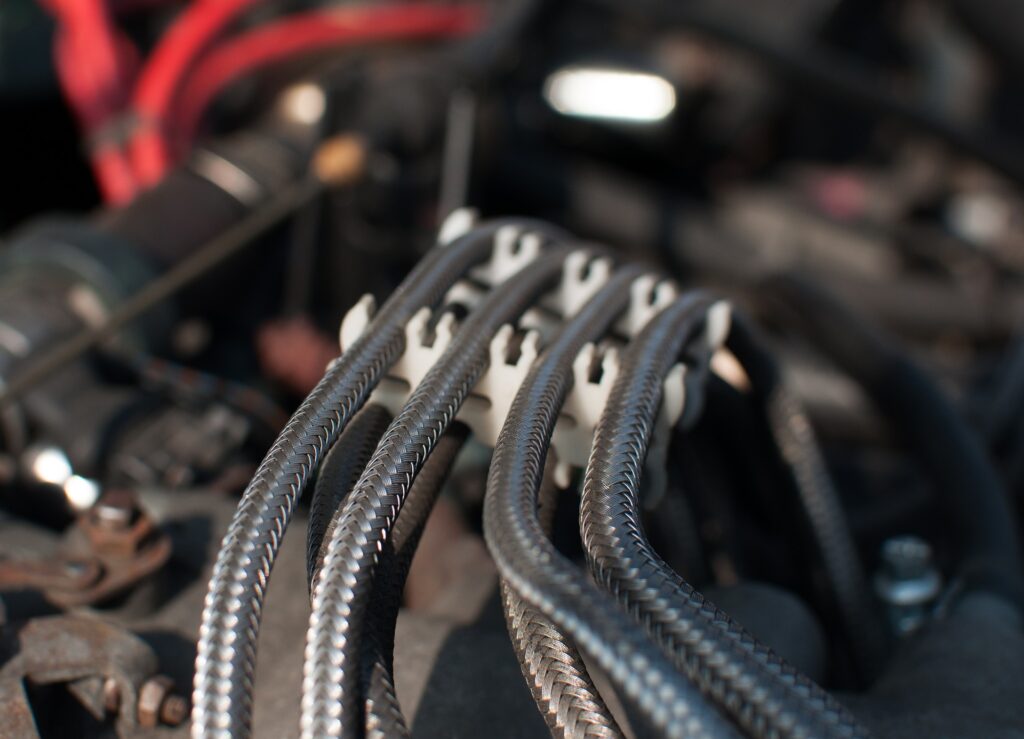 Some manufacturers need highly automated equipment to speed up production, take part of the workload off of their employees, and reduce human error. Others require minimal automation because their human workforce adds a manmade touch to their products. Either way, these companies' machinery should accommodate their needs as much as possible.
Protecting Expensive Equipment
Manufacturing facilities are also up against a range of challenges. For one, they need to be able to cut costs, when possible, without sacrificing safety and quality. That often revolves around making their equipment last as long as possible. Ongoing maintenance is one important measure in this regard. At the same time, protecting the sensitive components of their machinery goes a long way toward improving longevity.
Dynatect Cable and Hose Carriers can help achieve this goal. Cable carriers are designed to protect hoses and electrical cables in various ways, promoting longevity and production while minimizing downtime.
A Brief Overview of Cable Carriers
In short, cable carriers are housings for electrical wiring, hydraulic hoses, air lines, and other components. They're employed in machinery that requires hoses and wires to follow along with moving parts. They can be used for circular motions, side-to-side movements, back-and-forth motions, and multidirectional maneuvers. Cable carriers aid in protecting wires and hoses from being kinked, pinched, or worn during repeated use.
How To Choose Cable or Hose Carriers for Your Machinery
Several types of cable and hose carriers are on the market. Some are made of steel, whereas others are composed of plastics. They're also available in numerous sizes, shapes, and setups. This level of variety gives manufacturers a great deal of freedom of choice, allowing them to customize their cable carriers based on their unique needs. Of course, it also makes the selection process a bit more complicated. Consider the following factors to help you decide which type of cable or hose carrier is best for your manufacturing requirements.
Carrier Composition
One aspect to think about is the composition of your cable carriers. As mentioned, some options are composed of steel. They're generally used for heavy-duty applications where cables and hoses are exposed to significant hazards and could be easily damaged. Steel is heavier than other materials, so it can hamper productivity in certain situations. Plastic is another common material for cable carriers. It's lighter and less expensive, but it's also more susceptible to damage. Still, it's the optimal choice for many manufacturers.
Open or Closed Design
Additionally, manufacturers must choose between open and closed cable carriers. Open designs provide ample protection against pinching, kinking, and friction. They also allow for easier maintenance and allow workers to see the encased hoses or cables. That gives them the opportunity to monitor the components and quickly and easily check for wear. It also paves the way for simpler maintenance and repairs.
Closed cable carriers, on the other hand, fully envelop cables and hoses. Performing maintenance and repairs on wiring and hoses is slightly more difficult and time consuming with closed carriers. From another perspective, though, these designs provide more protection. Closed cable carriers are typically used in settings where cables and hoses could be exposed to dirt, debris, and corrosive materials. All that being said, they're generally not recommended for tight spaces where extra room to move is limited.
Flexibility
This aspect could be viewed from a couple of angles. For one, cable carriers need to be physically flexible by nature. Otherwise, they won't allow the hoses and cables within to move as needed. From another perspective, they need to be flexible in terms of scalability and customization. In many cases, cables and hoses are built in sections and designed to be modified as needed for different production runs and other changes. Your cable carriers should allow cables and hoses to move freely while also giving you the option of adding and taking away from your cable and hose setups as needed.
Bend Radii
Yet another factor to take into account is the bend radii of the carriers. Most applications require multiple bend radii, and they can certainly vary from one point in the production cycle to the next. Think about the radii required for your production processes while choosing a cable carrier. Be sure the one you choose can accommodate your needs. Experts often advise manufacturers to choose carriers with the largest possible bending capability. Keep in mind, though, the available space in your equipment will limit the bend radii that are compatible.
Also remember that other factors enter the mix where bend radii are concerned. These include the size and diameter of your hoses and cable bundles because the larger the diameter, the less the components will be able to bend without being damaged. Using higher bend radii than you need can help reduce wear and tear on your hoses and cables as long as they don't exceed the capabilities of your machinery.
Many people consider cost to be a primary factor. After all, most companies have limited budgets to contend with. In truth, cost should be a secondary concern when choosing cable carriers. More expensive versions may require more of an upfront investment, but they tend to provide more protection for sensitive machine components than cheaper models. They also last longer and prevent more damage and downtime, ultimately saving you money in the long run.
Protecting Your Sensitive Equipment Components
An extensive selection of cable and hose carriers is available to manufacturers these days. Those composed of plastic and steel are among the most common, but other materials have recently entered the mix. It's important to think about whether an open or closed design would best meet your needs as well. Flexibility and bend radii are also significant factors. At the same time, cost is a major concern though it should take a back burner to the other aspects we've mentioned.